The above image shows an "Austin City Guide" website that is not (I don't think) a Private Blog Network (PBN), but if it were, it would be a wonderful example of one. Gone are the days when you throw together a website with spun or low-quality content just to link to your site; at least those days should be gone!
A quality PBN that links to your site and benefits your site is a quality website with great content that engages and benefits the readers who find it. In local SEO, its topic will be about the city or industry your local business is in. Links from city-relevant sites are the most important for ranking in the Google Maps 3 pack, but you need some industry-specific links, too.
PBNs can be very powerful for increasing the rankings of the websites they link to, but if done poorly, they can also destroy your rankings by penalizing your website. In this article, as we more completely define quality PBNs so that you clearly understand what they are, we will also talk about when they make sense and are worth doing. See also my articles "How To Build A PBN The Correct Way" and "Do PBNs Really Work for Local SEO?".
Relevant PBN Examples
We typically build PBNs on expired domains as long as we can find ones that have high enough quality backlink profiles. You want them to have as high of Domain Authority as possible and a high Trust Flow. And you want as close to no spammy backlinks as possible.
These expired domains are often a mix of regular domains (such as .com, .net. etc.) as well as Web 2.0 expired domains from places like Blogger, Tumblr, or WordPress.com.
Location (City) Relevant PBNs
A location-relevant PBN is exactly what it sounds like. It is a quality website that people will actually want to read about something related to your city.
It can be about anything relating to your city, things to do, places to eat, local businesses, anything. The key is the whole website needs to only talk about things in your city, not other cities.
I often get asked, "Does the website need to relate to my industry, too, as well as to my city?". And my answer is no, but it could. An example, if you are a restaurant, might be a local website like "BestRestaurantsInLosAngeles.com." But the problem with creating a website like that is you would be helping all of your competition as well as yourself.
In the real world, if there were a website like that in your city and you were a restaurant, you would want to be in it and have a link; that would be a powerful relevant backlink. But I wouldn't build a website that would have to link to my competitors as well as myself; hopefully, you understand why.
Besides maybe restaurants, it is next to impossible to find a website about your city and your industry. You don't see websites like "AutoRepairDallasTX.com." We want our PBNs to be on typical, realistic topics.
So the goal is to build city-relevant quality websites and industry-relevant quality websites as your PBNs; both types of websites, in other words.
Industry Relevant PBNs
Industry-relevant PBNs are also just what they sound like they are. They are websites totally focused on some aspect of your industry. For example, if you look at the above image, you will see this is a news blog called "Bail Bonds Industry News," all about various bail bonds industry topics.
As long as these articles are on real topics that people in that industry would really be interested in reading about, it would make for a great industry-specific website/PBN.
And just like our city-relevant PBNs, we want everything relevant to our industry on the website. I have seen PBNs built on the topic of local businesses of all kinds, with a URL something like "LocalBusinessNews.com." Then, you could write a few of your articles on things to do with your industry and link to your business from those pages. Something like that would work as well.
Quality PBN Content & Domains
Remember, we want the content on our PBNs to be high enough quality so that the articles rank. And we want them to be about topics that people actually search for. If we have really valuable content that people are reading, the links to our websites will help bring traffic to our local business website. This makes the links themselves so much more powerful.
If you build high enough quality websites, they can be sources of revenue for you. If they attract readers, you can build a following and make money from running ads on your website and mentioning products or services from which you can receive affiliate commissions.
You don't have to do this, but that is the quality you should be going for here.
Using AI Like ChatGPT
When in a hurry, I use ChatGPT to create content for PBNs but not for my main sites. However, if you do, your standard still needs to be the same: to create engaging content that benefits the reader, content that you would want to read yourself.
This can be done using ChatGPT, but you have to edit and tweak it carefully. It particularly helps to run ChatGPT content through Grammarly, too. But remember, ChatGPT gets facts wrong, too. So, you have to rewrite parts to make sure they are good and edit them carefully for facts.
I have seen ChatGPT make grammatical mistakes, word things funky, use adjectives I wouldn't use, and get facts wrong. I have even seen it say things like "as of my last update…" which tells any reader or search engine it was written by AI.
But if you don't just use ChatGPT's content as is but edit it and tweak it to make it your own words, you can produce really good content for your PBNs and save a lot of time.
Using Expired Domains
As I mentioned above, if you know how to look at the backlink profiles of expired domains and choose quality high domain authority/high trust flow domains, using expired domains to build your PBNs can make your content powerful from day one.
Otherwise, it might take a year, two, or longer to wait for your PBN to become authoritative and powerful naturally.
Regular, relevant, expired domains are best, but expired web 2.0 blog URLs can also be used. Links from web 2.0s like Blogger or Tumblr redirect from Blogger or Tumblr, which filters out the negative effects of spammy backlinks that might be pointing to the domain you are using. So, the main thing that matters is the domain authority of web 2.0 expired domains.
And you never want to build your PBNs all the same way. Remember, there is diversity in methods in natural cyberspace; we want a similar diversity when we build PBNs. We want everything to be as natural-looking as possible.
So don't use all regular domains or all Web 2.0s; mix it up a bit. Be sure not to create patterns that search engines can identify. It also helps if you have different people write the content on different PBNs; some you write, others you might hire to write.
When is Creating PBNs Worthwhile?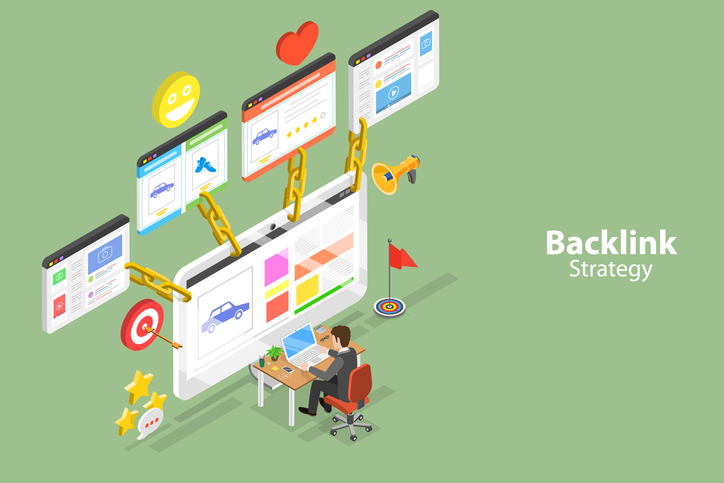 Since this website targets local business owners who want to do their own local SEO, building PBNs makes sense if you are not yet outranking your competitors for the search terms you want. This assumes you have done the rest of your on-page and off-page local SEO correctly.
Remember not to let this overwhelm you. Rome wasn't built in a day. You don't have to have this all done at once. But doing so will pay off massively once you own the Google Maps 3 pack for all your key search terms!
It can be much harder for a local SEO professional to figure out when it makes sense. It can be very time-consuming and expensive to create separate PBNs for each of your clients. It can be much easier for local SEO professionals to focus on getting clients from the same one or two cities or from the same one or two industries. Then, creating several massive high-domain authority PBNs that can benefit many of your clients is very cost and time-effective.
Final Thoughts
One other mistake I see people make when building PBNs is trying to make too many links from their PBNs to their websites. The best rule of thumb is when it logically makes sense for your PBN to link to your local business site, then do so. Think of your PBN as though you didn't create it. If someone else owned the PBN website, link when you know they would, if that makes sense. Do things that make sense and that are natural.
Also, your PBN website will be more beneficial to you if the search engines cannot tell that the same person controls it as controls your local business site. So, host them with different hosting services, use different email addresses and Google accounts, and use a VPN whenever you log in to your PBN to work on that website from a different IP address than when you work on your local website.
Thank you for reading this entire article clearly to the end! If you have benefitted from this, please share this article on your social media and email it to business owners that you think might benefit from this content. Thank you!