Acquiring relevant high-authority backlinks is the most powerful part of getting your website ranking 1st on Google and the other search engines. This is true for both national websites, blogs, and local businesses.
In this article, we are going to go over all of the solid, quality ways to get backlinks that are not spammy and that will make your website an authority powerhouse rather than getting you penalized by Google. Each of these steps, except the one relating to location, will work for any type of website. The location step applies only to local business websites.
Before we get into this article, I just want to say that if you are new to SEO and are trying to learn local SEO for your business, I recommend you see my article "How To Do Local SEO – An In-Depth Overview!" If you are trying to learn specifically Off-Page Local SEO, I recommend my article "Off-Page Local SEO – What Is It?". Okay, let's get going!
This article and the video below cover possibly the most important parts of Local SEO that will move the ranking needle the most.
Set Up Social Media Profiles
When I talk about this step with people new to SEO, they are often surprised that I recommend this. I mean, I get it. I suppose there are some websites for which it just doesn't make sense to set up social media profiles, but for most, you can.
But for the vast majority of websites, including local businesses, this step is essential. It lays the groundwork for your website and establishes credibility for it. I call this creating an authoritative digital footprint.
You control backlinks from social media accounts. You are linking to your own website. Because of this, even though social media sites have the highest domain authority, only limited authority is passed to your website. But they do pass authority to your site!
And since most businesses and websites set up social media sites, the search engines expect you to be doing it, too, so they look for it. When they find your social media profiles, if you set them up correctly, they lend a lot of credibility to your website in the eyes of search engines. This will help with your ranking.
So, I suggest setting up as many social media profiles for your website as possible. You don't have to use or build audiences with all of them. But set the profiles up completely. Link from them to your website. Make sure your NAP info is identical to everywhere else on the web.
You will also want to optimize your images. Local business websites will also want to geo-tag your images. You will want to write an original, naturally keyword-rich business description (fairly long) for each social media profile.
I go into more depth on how to do this step for a local business in my article "How To Create An Authoritative Digital Footprint!"
Find Industry & City Relative Backlinks
A backlink passes significantly more authority to your website if it is from an authoritative site focused on the same topic. An example might be a link from the "Find A Dentist" website in the above image, linking to a local dentist. In the case of a local business site, links from authoritative sites focused on your industry or city will pass you by far the most authority.
Depending on the topic of your website or the industry you are in, organizations or associations are often dedicated to that topic or industry. For example, if you have a blog on training dogs, you can find dog training associations that you might be able to join and get linked to. Often, by joining these organizations, or sometimes for free, they will be willing to link to your website. These are powerful links.
In the case of a local business, there are often city associations, online magazines, or chambers that you can join and get to follow high authority links back to your site. These really help you rank in the Google Maps 3 pack for your key industry search terms.
Create High-Quality Resources On Your Site
This step is more for blogs or national-type websites than for local businesses. However, I have seen local businesses create quality enough resources that the page ranked nationally and worked, too.
The idea here is to create such good resources and articles on your website that it ranks well, and other websites will want to link to it as a resource.
For blogs or national websites, this should be standard operating procedure. Write such great content that others will want to link to it as a resource.
Let me give you an example. I created a blog in 2018, and within a couple of years, the website had become an authority on the topic. It attracted links from amazing websites such as computer and tech major websites. Believe it or not, it even got a backlink from the New York Times.
It became very easy for new articles to rank number 1 on Google because my website as a whole had such high domain authority because of the amazing high-quality backlinks it had accumulated naturally. This is the best way to get backlinks, except for local business websites.
Contacting Relevant High Authority Sites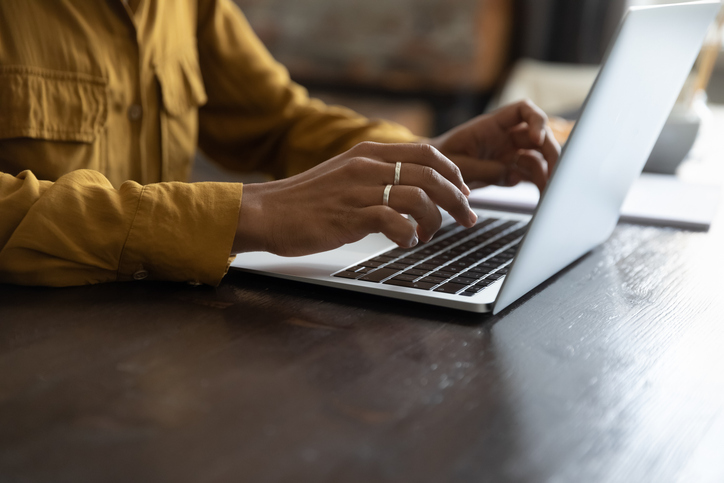 This method is mainly for blogs and national sites, but it also works great in some situations for local business sites. Truth be known, it is my least favorite method only because it involves cold calling or cold emailing. I know of SEO firms that focus on this and have significant success doing this. Using this method, there are basically two main approaches.
The first involves contacting high authority sites in your topic, industry, or city and asking (and possibly offering to pay for) them to link to a specific article on your website from a closely related article on their website. Sometimes, they will, especially if you pay them, if your article they feel is worth linking to, and sometimes they won't. Often, the most difficult part of this is getting a hold of the right person and getting a response.
The second approach is the one that I see done the most. I get contacted this way a lot for the blogs that I own. This is where you contact the same type of websites and offer to write a quality article for free on their website in exchange for a link to an article on your website from the article you wrote.
I would do this in a heartbeat for someone I knew would write the quality article I wanted on my website. I hire writers sometimes, and it would save me the cost of hiring a writer. The problem I run into is a lot of the people contacting me; I can tell English is not their primary language, and most of these people want to write 700 to 800-word articles.
I have had a few write test articles telling them the length and quality I was looking for, and I have yet to accept any to be published on any of my sites.
I have never tried this method, contacting other sites, but I can imagine it would work great if you could come across as a high-quality writer and weren't spammy-looking in your approach.
Setting Up Legitimate Privat Blog Networks (PBNs)
PBNs can either be the best backlinks for your website that pass amazing authority to it, or they can ruin your website and cause you a Google penalty. It all depends on whether the PBNs are done correctly or not.
My first rule for PBNs is never, never, never (did I say never?), never hire a backlink service of any kind. I mean it, period, end of discussion. 98% of services like that do it wrong, and even the few that do it correctly are at risk of being discovered by Google and getting all of the websites they link to penalized.
You will get penalized if you mess up and hire one of the 98%. If you luck out and hire one of the 2%, you might get penalized in the not-too-distant future. Google is constantly changing its algorithm, trying to find these.
So now that I have sufficiently scared you away from PBNs, you might wonder why I included them on my list. If they are done correctly, they authoritatively charge up your website, and Google loves them. Its true!
A good example of building a PBN that Google loves would be, let us say, you are an SEO agency and you have many clients in the Austin, Texas metro area. You could create one or several blogs on the Austin, Texas, area. One could be on Austin, Texas, local businesses. Then, you could feature different businesses from the Austin area, including your own, and link to them.
Another example might be if you are an SEO professional and have many chiropractors as your clients. You could blog on some aspects of chiropractic and link to your chiropractic clients in different articles.
The key to websites like these is that the content has to be quality, and they have to be websites with good enough resources to accumulate their own backlinks. You can get expired high-quality domains related to your topic that already have a lot of good backlinks to give your blog a headstart.'
You would want to log in to your PBNs from different IP addresses than you do your local business websites because if Google knows both are accessed from the same IP address, the links won't pass the same amount of authority as they normally would.
I wrote a whole article on how to build private blog networks correctly that I highly recommend you read: "How To Build A PBN The Correct Way."
You might also be interested in reading this article, "Can I Do Local SEO Without A Website?"