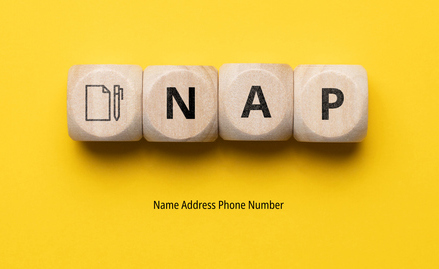 A local business citation is a mention of a business's name, address and phone number (NAP) somewhere on the web. Citations are important because they give search engines a way to verify that the NAP info the business put on its website is correct.
To build local business citations you start with entering your information into the 3 top data aggregators Neustar Localeze, Foursquare, and Data-Axle. Then you setup listings with as many websites as you can, focusing on the ones that are the most trusted by Google, both online directories and social media sites, such as Google Business Profile, Apple Maps, Facebook, Bing Places, Yelp & Yellowpages.com.
In this article first lets briefly talk about the two types of local citations, and if they are still important? Then I will get into all the important details you need to know to build local citations for your business!
You might find my related article "Why Are Business Citations Important?" to be helpful. To learn more about Local SEO in general I recommend my article "How To Do Local SEO – An In-Depth Overview!". For more about Off-Page Local SEO specifically see my article "Off-Page Local SEO – What Is It?"
What Are The Two Types Of Local Business Citations?
There are two types of local citations, structured and unstructured. A structured citation is a website where you can set up a business profile such as a social media site like Twitter or Facebook, or business directories like Google Business Profile, Bing Places, YellowPages.com or Yelp.
Unstructured citations are anywhere a website lists your business NAP information in passing such as on a blog, industry or city website. You should try to get some of both types of citations, especially try to get them to include a link to your website.
Are Local Citations Still Important?
Yes, very much so! They are an important factor in Off-page Local SEO. Local citations can be very powerful, but not in the way they were 15 years ago. Today it is all about quality over quantity; building credibility and authority in the eyes of the search engines.
Back in the earlier days of Google Maps, if a local business wanted to show up first in a local business search, all they had to do was have more NAP citations on the internet than their competitors. It was really that easy. But those days are gone.
Local citations are still a very important part of Google Maps' algorithm, but in a different way. Today they help us build search engine trust in our brand with respect to our industry and city. And as far as improving your ranking, if you do them right, they still very much help move the needle.
How Do Local Citations Help With SEO?
In a word: credibility. You see anyone can build a website and make themselves sound great. The search engines don't really believe what you say on your local business website unless they can find verification of it on websites they trust elsewhere on the internet.
The search engines like Google want to see that your business is behaving like other businesses in your industry and area. If most local businesses set up social media profiles in your industry, Google will be looking for your profiles. The same is true with other websites like business directories.
The More Identical, The More Trustworthy
To search engines like Google, if your NAP data isn't consistent, it isn't trustworthy. In other words if you use a period, or spell out the word street, on your Google Business Profile, you should do those things everywhere your data is listed online.
A search engine is a computer program. To it a difference is a difference. The more identical you can get your NAP data listed online, the more trusted it will be.
Pro tip: To determine how your business address should be listed online, enter it into Google and do a search. The way Google shows back your address to you after the search, use that as the way you list your address everywhere online. We are trying to make Google trust the data aren't we?
How Do I Build Local Citations?
There are lots of ways to build local citations, but we will distill it down to five important areas of focus. Let's go over each of them in detail now.
Submit Your Information To The 3 Main Data Aggregators
A data aggregator is a business directory that other business directories scrape their business listing data from. If a business directory is grabbing some or all of its business listings from a data aggregator, then it is probably not that important of a directory to be in.
That being said it makes the data aggregators very trusted important business directories. They are ones Google trusts and that you definitely want to be listed in.
There used to be more data aggregators than just the three I will mention now:
For example there was one called Factual which merged with Foursquare. And there used to be one called Acxiom, but it discontinued being a data aggregator in 2019.
Remember that it is very important to not have duplicate listings on these data aggregators. Duplicate listings can confuse search engines and make you appear less legitimate, especially if they have incorrect data. So you will want to search for your business thoroughly and claim any listings before submitting a new one. It is important that you claim any duplicates and verify that your information is correct.
Setup Profiles With As Many Social Media Sites As You Can
Most local businesses set up social media profiles. So if you do too this is evidence that you are a legitimate business. These profiles will significantly increase the search engines trust in your business.
Social Media websites are very authoritative sites. And another bonus is that you can link back to your website from them. Since they are structured citations on profiles that you control, you won't get the full authority passed to your site that you would if it was a site you had no control over.
But they are still most often high quality do follow links and will significantly benefit your website's domain authority.
For a detailed explanation of how to make your online presence or digital footprint as authoritative as possible I recommend my article "How To Create An Authoritative Digital Footprint!".
Setup Listings With The Most Trusted Business Directories
When most people think of local business citations, business directory listings are what they usually think of. These are online yellow pages type websites; online phone books.
They are structured citations. There are literally thousands of online business directories. But the ones we want to go after are the best of the best; the most popular and the most used. And the more of these the better.
Whitespark has a list of what they call the top 50 structured citations that you want. There list is a mix of social media sites and online phone books. A list like that is a good place to start but their list is outdated and some of them are not used anymore. But you can pick out the ones you think will be worth it.
There are also paid automated services that will list your Nap and other business information in most of the best business directories, as well as in some rinky dink ones. Some examples of these services would be Whitespark, BrightLocal, Moz & Yext. I use Advice Local which sells their service mostly to agencies. I'm not sure if they sell directly to local business owners.
Setup Listings With Local & Industry Websites
The most important citations to get if you can find them are industry specific and location specific business directories, associations and magazines. Not only do these provide NAP credibility, but they tie your website to your location and your industry which is the most important thing to rank in Google Maps.
Search far and wide for these kinds of citations because they are the best of both worlds. They also build massive authority for your website by providing very high domain authority links recommending your website. These really help you nail down getting in the Maps 3 Pack assuming all your other local SEO is done correctly.
Try To Get Un-structured Citations
Having some unstructured citations really help if you can get them. Again these are mentions of your NAP information on websites that you have no control over. They are not structured because you have no profile you can fill out.
You do want these to be mentions from either topically (industry) related or location (city) related websites.
You can get these by offering to write and article on one of these sites in exchange for the mention. Just a mention will really help a lot, but if they also link to your website, that is even better. Sometimes these types of sites will do an article on you that you don't write. That is the best.