Off-page Local SEO is all about establishing credibility and authority regarding your local business in the eyes of search engines. They look to sources other than your website to determine if you really are who you say you are, if you are located where you claim to be and if you are an expert in your field.
The most important factors in Local Off-page SEO are whether your Google Business Profile (GBP) looks complete and credible, how consistent is your name, address & phone number (NAP) written across the internet, do you have an authoritative business digital footprint, and do any authoritative 3rd party websites link to your website as a recommendation.
In this article, I will go more in-depth about how to do each of these things properly and focus on the most important aspects.
Before I get into the meat of this article, I have a quick suggestion. If you found this article because you are trying to learn Local Off-page SEO, I recommend you read my article "What Is Off-Page Local SEO?".
The video below is on the same topic as this article, only in more depth. I hope you find it helpful!
Build A Complete & Credible Google Business Profile
In the above image, you can see an example of the new Google Business Profiles.
To get started, the first thing that you need to do is to create and sign into your business Google account. Go here to set up email on your business domain, and then here to begin filling out your Google Business Profile.
Fill Out Everything Completely
As you fill out your Google Business Profile, be sure to fill everything out completely. Google doesn't like it if you leave things blank if they apply.
Do a Google search for your main industry search terms and look at what business category most of your business competitors in the Google Maps 3 pack selected as their main category. Choose that as your main industry category.
Be sure to include a thorough, well-written, keyword-rich, and fairly long business description. Don't just copy something off of your website for this. Be sure you write an original business description for your GBP.
Include Original Images In Your Google Business Profile
Uploading as many original photos as possible in your GBP is very important. Don't use stock images; Google can tell.
Take pictures of the inside and outside of your place of business. Take pictures of your products and services and of your staff. Again, upload plenty of these types of original photos.
I suggest optimizing your images and geotagging them. Even though Google now strips all this data from your images as you upload them, they read it and may even store it somewhere. Definitely name your image files keyword-rich names that describe what business-related thing is in the picture.
All this sets you apart and adds legitimacy and credibility to you as a business. Sometimes, the little things differentiate against the Local SEO competition.
Be Sure Your NAP Information Is Consistent Online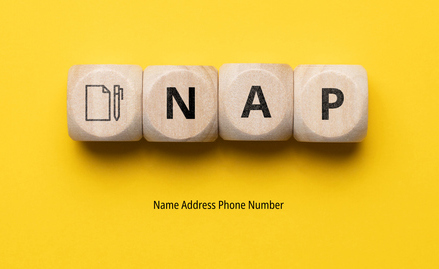 The more consistent your NAP information is (down to spelling out a word or including a period) anywhere it is listed online, the more the search engines will trust that you are who you say you are and are located where you claim to be located.
It is important to build business directory citations and set up social media business pages with as many of the most authoritative of those types of websites as possible. Wherever you do this, be sure to list your NAP information identically to how it is listed on your website, your GBP, and everywhere else online.
Build An Authoritative Digital Footprint
Building an authoritative digital footprint is closely related to managing your NAP info consistency. Both involve setting up business profiles in as many authoritative business directories and social media websites as possible.
Some of these websites give you do-follow links to your business website, but all of them build your brand's authority.
Search engines like to see businesses doing the things they see other businesses in your industry doing. Most local businesses are listed in online business directories and have set up social media business pages. Search engines do these things to establish credibility and trust.
Acquire High Authority Backlinks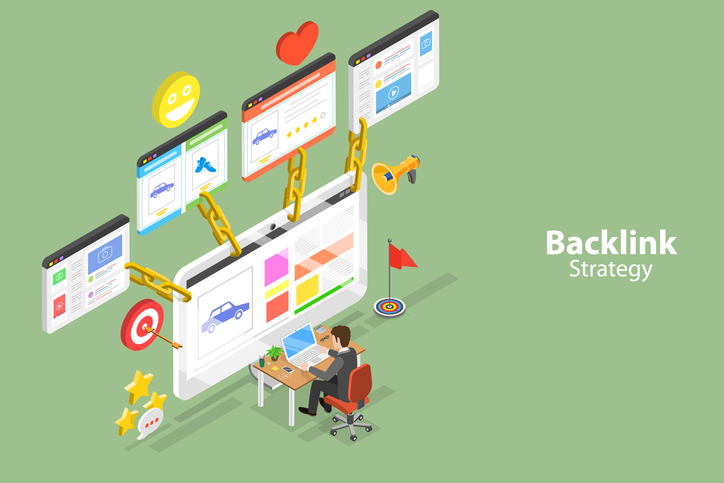 When one website links to another, the search engines view that as the first website vouching for and even recommending the website it is linking to. The more authoritative the websites are in the eyes of the search engines, the more authority they pass on to the websites they link to.
Acquiring authoritative backlinks more than just about anything else builds your website's authority. The more domain authority your website has, the easier time it will have outranking your competitors for the keywords you target on your website.
Again, that is not the only determining factor in how well your website ranks, but it is one of the most powerful and important factors.
Final Thoughts
Search engines make more money the more people use them to find information. The better job an individual search engine does at finding the information its searchers are looking for, the more people use that search engine.
The things we do in Off-page Local SEO help search engines have confidence in our website that we are an authoritative and trustworthy source that it can show to its local searchers looking for local businesses that provide our products and services.
So when people ask, "Is Off-Page Local SEO worth it?" or "Is Off-Page Local SEO still effective?" the answer is yes, absolutely, but you have to focus on giving the search engines what they are looking for so that your website is what their searchers are looking for. Hopefully, that makes sense.